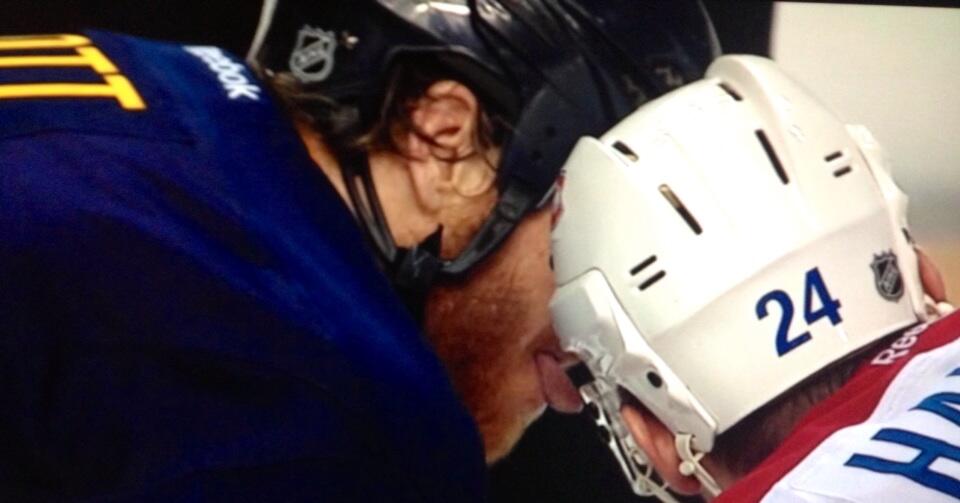 Lining up for a faceoff you might expect some
playful chirping
or maybe even some aggressive jostling for position, but Steve Ott took it to the next level by licking Jeff Halpern's visor last night. It's something you would never expect lining up for a draw, and probably something you wouldn't expect from an opposing player who's team is fighting for a playoff spot and already down 4-0 in the game.
Ott: if you cant find something to play for, you shouldnt be in the NHL
— Elliotte Friedman (@FriedgeHNIC) April 12, 2013
Ott's lick is definitely weirder than Tyler Kennedy taking a healthy lick of his hockey stick on the bench:
But let's all just agree that the only lick we want to see in the hockey universe is Hayden Panettiere with the Stanley Cup.